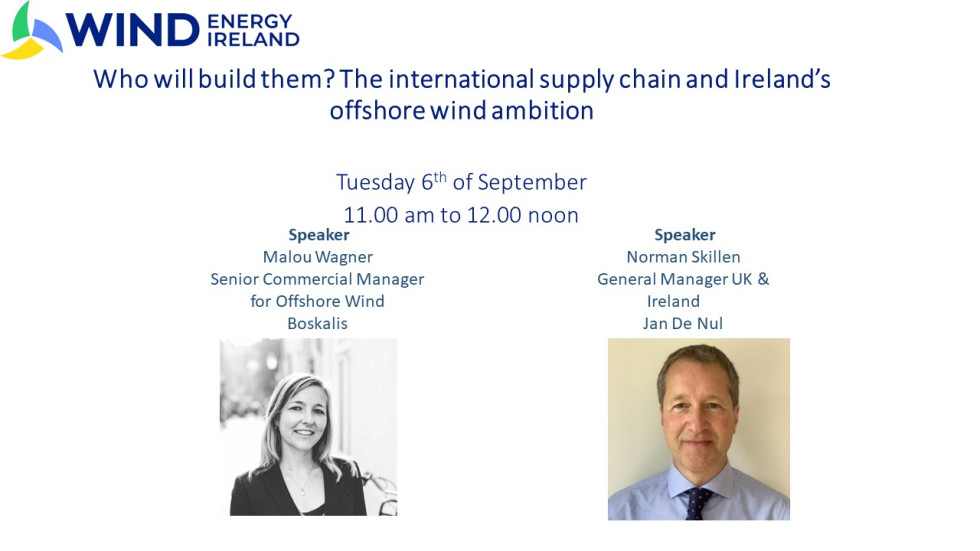 Who will build them? The international supply chain and Ireland's offshore wind ambition
6th September 2022
Virtual
Join us online on the 6th of September for our webinar.
Ireland has set an ambitious target of 7 GW of offshore wind connected to the electricity system by 2030. We know the project pipeline is there and in recent months we have seen some progress from Government in putting in place the policy framework to enable these projects to be delivered.
But who will build them? With other countries also increasing their ambition for offshore wind will there be enough capacity in the international supply-chain to build and connect these projects or is there a risk that Ireland could be left behind?