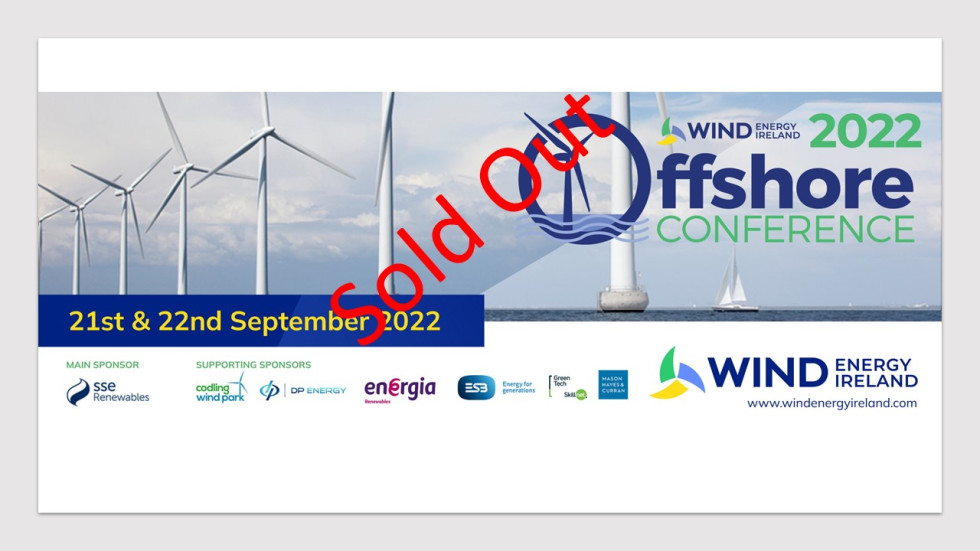 2022 Offshore Conference
21 & 22 September 2022
O'Reilly Hall, UCD, Dublin
It is time to declare our energy independence.
Ireland's offshore wind energy potential is what gives us the very real opportunity to have a zero-carbon electricity system by 2035, to become a global leader in the fight against climate change and to achieve, for the first time in our history, true energy independence.
Russia's brutal invasion of Ukraine and the response from the European Union to accelerate the development of renewable energy has transformed the political and economic context. Irish families and businesses are counting the cost of our reliance on imported fossil fuels every time a bill arrives.
But building a secure electricity system that will run on zero-carbon energy means achieving our offshore ambitions by rising to meet one of the biggest infrastructural challenges in the history of the State.
If we are to become energy independent, not just in Ireland but in Europe, we will require a concerted, consistent, accelerated and properly resourced effort across Government, key state bodies and industry.
This two day conference will take place from 21-22 September with a Gala Dinner on the evening of 21 September.
Event Speakers
For more speakers please visit the Offshore Conference registration website.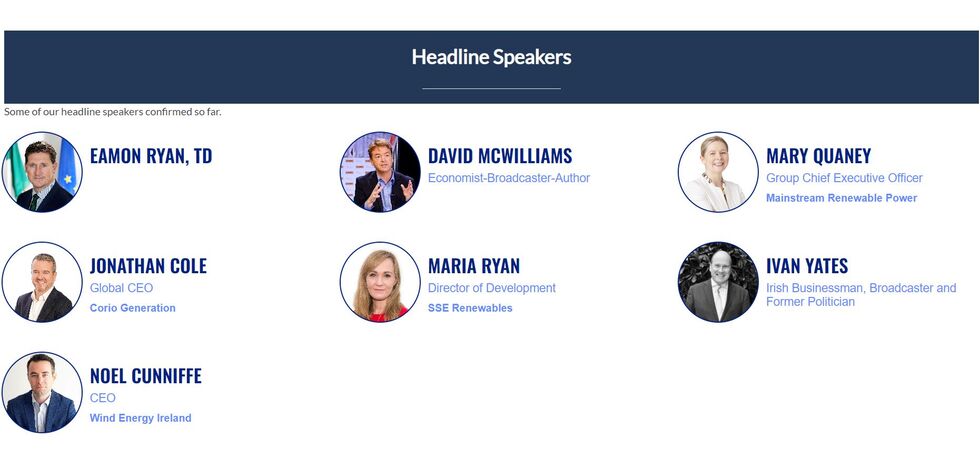 Research at WEI's Offshore Conference
Building on the success of our inaugural Research Poster Room at WEI's Annual Conference in April 2022, Wind Energy Ireland is proud to announce details of our latest research initiative. On the 21st and 22nd September, members of our fast-growing offshore renewables industry will descend on UCD, Dublin for the WEI Offshore Conference. Across the 2 days, we are delighted to showcase two research and academic outreach events, presenting undergraduate students and early-stage researchers with a unique opportunity to present their work and engage with key industry stakeholders.
Supporting research – by popular demand, we have created dedicated research sessions at the conference, "Research Thesis in Three", where students will pitch their research thesis or project to our audience and a panel of judges. A winning pitch will be selected by our panel of judges, with a prize presented to the winning entry on the main stage.
Supporting a growing industry – in addition to the research pitches, we are delighted to offer all applicants the prospect of receiving a complimentary day pass to the Offshore Conference. We see this as a core part of delivering on the new WEI strategy and the need to bring more people into the sector. And it couldn't be more fitting, with the event taking place in UCD!
Exhibition spaces are now fully booked. Thank you for your interest.
Please contact This email address is being protected from spambots. You need JavaScript enabled to view it. with any queries.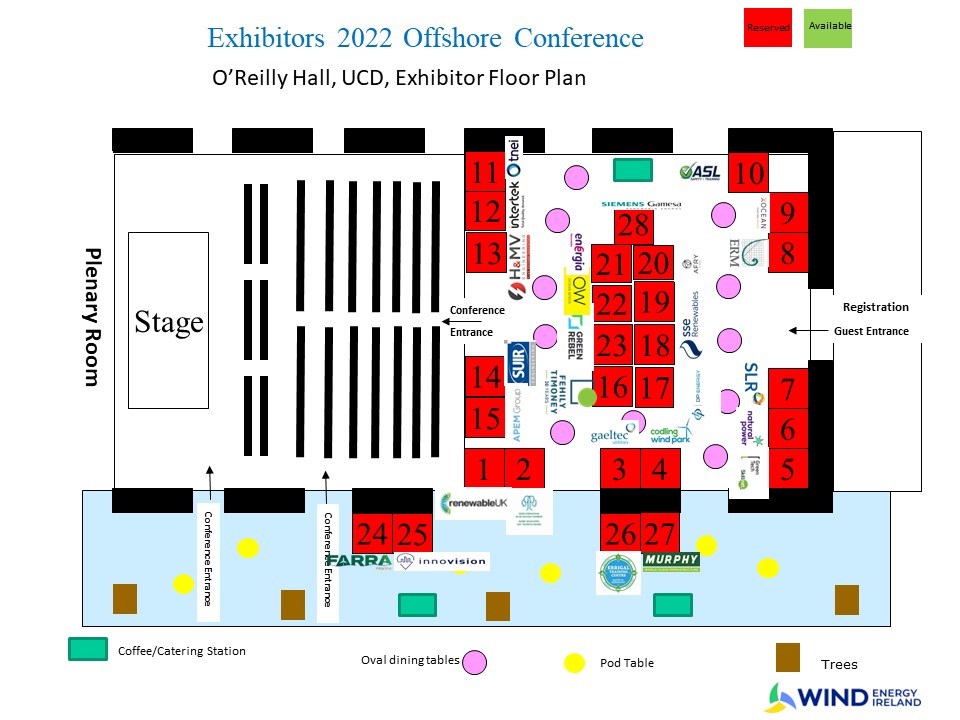 | | | |
| --- | --- | --- |
| Exhibitor Prices | | |
| Non members | €3,200.00 | |
| Sustaining Members | €2,400.00 | 25% discount |
| Corporate Members | €2,560.00 | 20% discount |
| Associate Members | €2,880.00 | 10% discount |
Current Exhibitors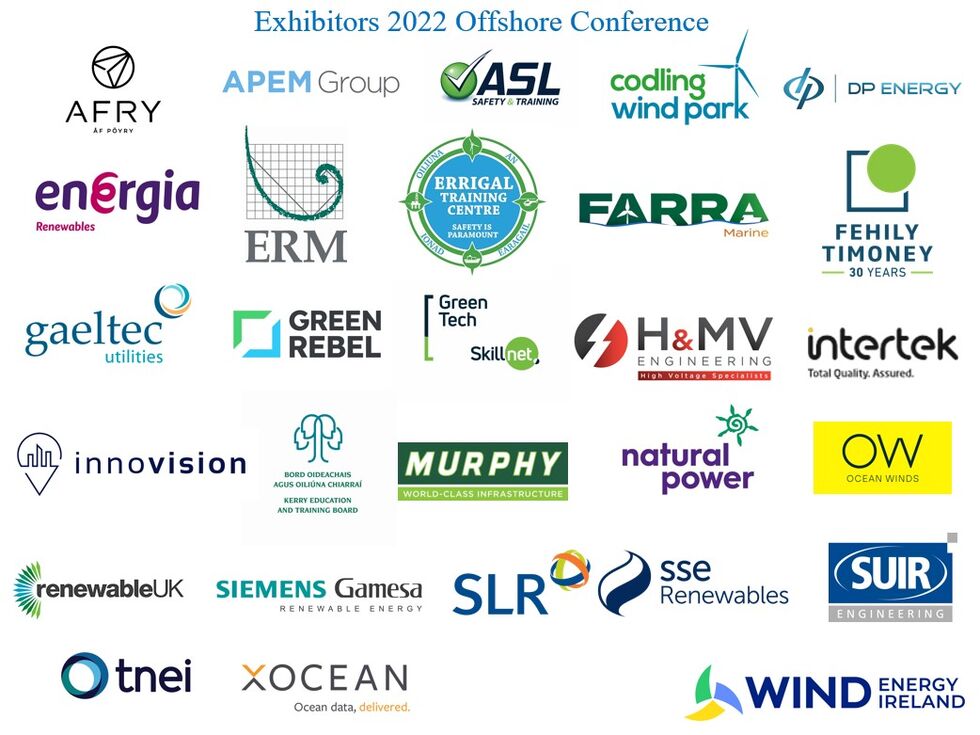 Event Terms and Conditions
All delegates are required to pay the registration fee in full, by credit card, prior to attendance at the conference. In order to confirm your booking, you must complete the booking online via our website or through the Registration App.
If a membership booking password is in use it must be used at the time of booking – there will be no refunds for bookings made without the booking password.
If the membership discount is availed of, the invoice raised will be issued to the invoicing details on the membership register. If you require the invoice to be raised for an additional company or address other than what is registered on our Membership Database, the membership discount will be forfeited and the full non-member rate will apply.
Unfortunately, we cannot accept bookings by email or over the phone. All of the tickets must be prepaid through our online booking system.
Delegates who cancel their place on or before 11th of July will have their fees refunded, less an administrative charge of €50 per delegate. No refunds will be made to those cancelling after that date, but replacement delegates will be accepted. Non-attendees are still liable for payment for the conference.
All cancellations must be confirmed in writing to

This email address is being protected from spambots. You need JavaScript enabled to view it.

. All written cancellations will be acknowledged. Unfortunately, we cannot accept cancellations by telephone.
To avail of the student rate, students must be in Full Time Education and must provide a valid student card.
Your email address will only be used for the purpose of identifying you at the point of login and to send password reset credentials and any notes you have made in the app.
By registering for our event you are agreeing to provide us with your details (email address, contact number) for conference-related communication.
Your login details are for your use only and are not to be shared with others
Your registration is valid for attending the WEI 2022 Offshore Conference at the scheduled date and time only.
If you are registering one or more attendees please ensure that you provide their email addresses
You can request all personal data held from within your profile within the event app
You can delete your personal data from within your profile within the event app.
Your personal data will not be shared with any 3rd party unless directly related to your participation in the event.
In addition, we store and may also match profile data with basic statistics of use including page views (links that have been clicked), images, activity feed, points, votes, questions and forms submitted/or feedback.