All-Island Virtual Conference
26th & 27th November
On-line
IWEA and RenewableNI are delighted to announce that the registration for our all-island offshore and onshore conference is now open.

The island of Ireland is already a leader in renewable electricity but over the next decade our shared ambition, and our determination, must grow even greater.

Recognising the different challenges on either side of the border we must find new ways to co-operate, to plan, to work together to build our shared energy future – an island which safely and securely relies on renewable energy to power our homes, our businesses and our communities.

At our conference on 26 and 27 November leaders in the renewable energy industry and policymakers from both jurisdictions will show how – together – we can rise to the challenge of building a decarbonised energy system, a clean green energy future well worth sharing.

On Day 1 of the conference, we will be taking a look at the progress being made for offshore wind energy in the Republic of Ireland, as well as discussing how to kick-start the development of offshore wind in Northern Ireland early this decade. We will also be investigating how the electricity grid across the island and into Europe needs to develop in order to maximise onshore and offshore renewables domestically.

On Day 2 of the conference, we will be assessing how various routes to market for renewables North and South are progressing, as well as looking into how the electricity market needs to evolve to accommodate 70% renewable electricity and offshore renewables. We will conclude the event with a look into the future and the role that electricity will play in the transition to a low carbon island out to 2050.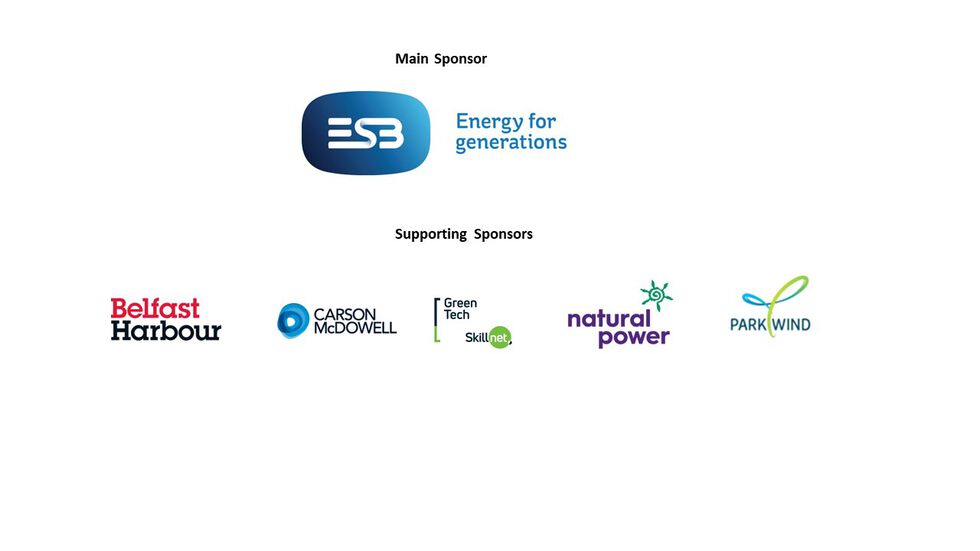 Event Terms and Conditions
Terms and Conditions
Delegates are required to pay their registration in full prior to attendance at the conference. In order to confirm your booking, you must complete the booking online via our website, and pay the ticket fee in full with a credit card.
Unfortunately, we cannot accept bookings by email or over the phone. All of the tickets must be prepaid.
Delegates who cancel their place on or before the 1st November 2020 will have their fees refunded, less an administrative charge of €50 per delegate. No Refunds will be made to those cancelling after that date, but replacement delegates will be accepted. Non-attendees are still liable for payment for the conference.
All cancellations must be confirmed in writing to This email address is being protected from spambots. You need JavaScript enabled to view it.. All written cancellations will be acknowledged. Unfortunately, we cannot accept cancellations by telephone. To avail of the student rate, students must be in Full Time Education and must provide a valid student card.
Your email address will only be used for the purpose of identifying you at the point of login and to send password reset credentials and any notes you have made in the app.
You have the ability to request all personal data held from within your profile within the app.
You have the ability to delete your personal data from within your profile within the app.
Your personal data will not be shared with any 3rd party.
In addition, we store and may also match profile data with basic statistics of use including page views (links that have been clicked), images, activity feed, points, votes, questions and forms submitted/or feedback